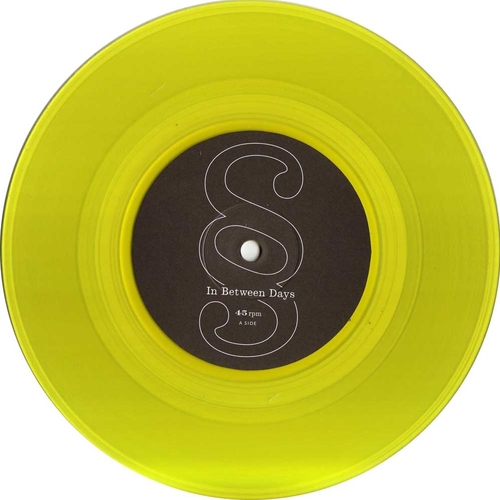 In Between Days/Boots Off
Available Formats
Tracks
Price
Buy
7" Vinyl Single
2 tracks

£

4.99

Download Single (

MP3

)
2 tracks

£

1.58

Download Single (

FLAC

)
2 tracks

£

1.98
Description
Various Artists - In Between Days/Boots Off
With dazzling trumpets, saxophones and a Motown-via-Wham! backbeat, Cure and Terry Edwards fans alike can groove along to one of the Cure-Ator's most inspired covers.

Boots Off!! Was the turntable hit from the Scapegoats' album I Didn't Get Where I am Today on the Wiiija label. It's the natural, stomping bedfellow to In Between Days and heralds the reissue of that album too - a Director's Cut which reinstates (rather ironically) Stop Trying To Sell Me Back My Past, a track deemed rather risky by the distributors, and adds Wiiija's Harlem Nocturne EP plus additional B-side Blue Funk to the running order.

The Amber Gambler vinyl compliments the Department:S and Scapegoats split seven-inch which was released on Romany Blood Red vinyl and precurses a Robyn Hitchcock and Scapegoats single on Eerie Green vinyl in the autumn. You can see where Sartorial is heading here - collect all three and you have a set of traffic lights! Always thinking... always thinking...

Reviews
"A killer cut... It will roast your shoe soles clean off" gushed the review by Losing Today
"What an incredible track"
Mark Lamaar, BBC Radio 2