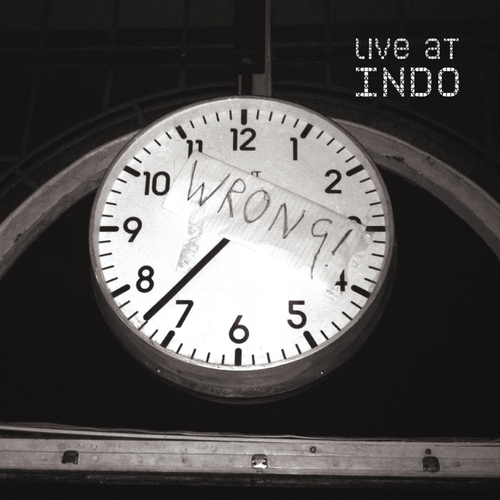 Live at Indo
Available Formats
Tracks
Price
Buy
7" Vinyl Single
2 tracks

£

4.25

Out of stock

Download Single (

MP3

)
2 tracks

£

1.58

Download Single (

FLAC

)
2 tracks

£

1.58

Download individual tracks
From £0.79
Description
The Near Jazz Experience / Dear Thief - Live at Indo
The Near Jazz Experience was formed by multi-instrumentalist Terry Edwards, bassist Mark Bedford and drummer Simon Charterton in the spring of 2010. Born out of a love of improvised music which was accessible - funky beats and grooves - yet experimental enough to break the mould of middle-of-the-road jamming, the trio built up a following at a residency in the heart of London's East End, headlining the monthly Sartorial Records music nights at Indo, a place where time stands still - the clock is always 'wrong'!

Edwards & Charterton cut their musical teeth with Norwich punk-funk band The Higsons after which Edwards formed BUtterfield 8 with ex-Madness bassman Mark Bedford. Mainstays of the NJE sound are Edwards' distinctive guttural sax-sound, Charterton's polyrhythmic funk patterns and Bedders' fluid but grounding basslines. The whole is a Near-Jazz Experience - just what you'd expect from musicians who have worked with people as far-flung as Robert Wyatt, Hot Chip, Jerry Dammers, Tom Waits, Spiritualized, Ian Dury, Alex Harvey, Robyn Hitchcock, St Vincent and Gallon Drunk.

By contrast Dear Thief is a guitar-led trio who pen songs about sex, death, homelessness and civil war, as witnessed on their debut album Under Archway (Orchestra Pit/Sartorial). The rhythm section of Emma Bennett and Tim Greany wilfully overwhelms the subaqueous vocals of Yusuf B'layachi, a refreshing change from vocal-heavy radio mixes which has found several well-placed admirers, most notably designer Stella McCartney who has used Dear Thief's music on the catwalk.