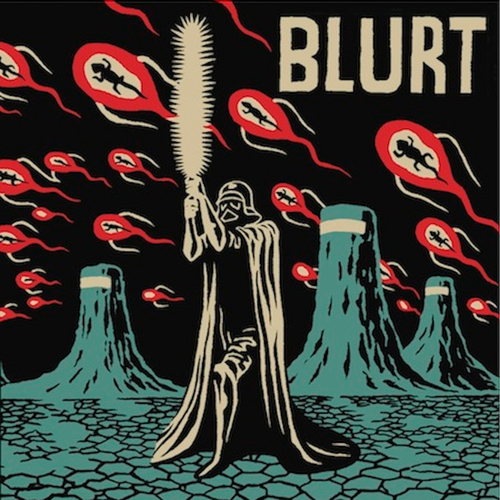 Giant Lizards On High
Available Formats
Tracks
Price
Buy
7" Vinyl Single
2 tracks

£

5.99

Download Single (

MP3

)
2 tracks

£

1.58

Download Single (

FLAC

)
2 tracks

£

1.58

Download individual tracks
From £0.79
Description
Blurt - Giant Lizards On High
The great thing about Blurt is that some decades on from seminal classics such as My Mother Was A Friend Of An Enemy Of The People and The Fish Needs A Bike the band is still creating vital new music - with similarly remarkable song titles!

The inventiveness of Ted Milton's sax/guitar/drums line-up remains undimmed - Giant Lizards On High grabs you by the scruff of the neck, forcing you to do the jerk (or whatever your favoured dance step is) from the off. Mesmeric, funky guitar and drum patterns played by Steve Eagles and Dave Aylward respectively provide the perfect foil for Milton's trademark abrasive saxophone melodies and cracked vocals, culminating in the shoutalong refrain at the end "Go forth and multiply" - every schoolboys' favourite way to tell the world to Eff Off with a cheeky grin on his face.

Flip the disc - once you can stop repeat-playing the A-side - and you'll find the similarly infectious Fresh Meat For Martyrs ready and waiting for you with punky-reggae grooves and yet more pseudo-virtuosic saxophony filling the spaces. Once more it's hard to stop dropping the needle back at the start once the echoes have faded at the end.

Thirty-five years on Blurt is still in it's prime - the band that trumpet maestro Don Cherry once said reminded him of his early days with Ornette Coleman when they were at the cutting edge of the avant-garde. Praise from the top indeed.