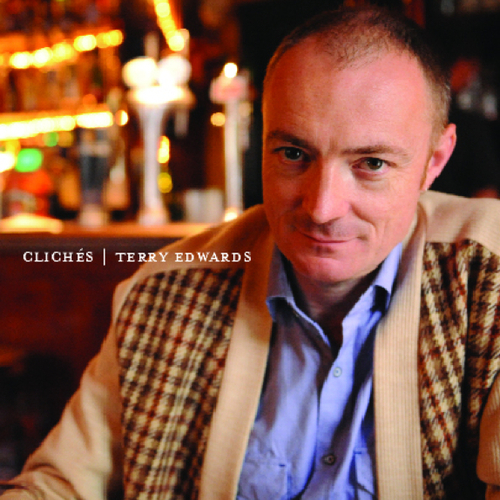 Cliches
Available Formats
Tracks
Price
Buy
CD Album (Album)
12 tracks

£

5.99
Description
Terry Edwards - Cliches
Terry Edwards, left-field session musician to the great & the good (including Robyn Hitchcock, Jerry Dammers, Siouxsie, The Duke Spirit and Madness - about whom he has also had a book published), releases his first full album of solo material for five years. Although he's well-known for cover versions, having previously released Jesus & Mary Chain songs as trumpet-led instrumentals, The Fall in a ska style and Miles Davis tunes as speed-metal snapshots, Clichés is something of a departure.

The album is respectfully dedicated to Alex Chilton who recorded a covers album with the same title in 1993. Using Chilton's release as a blueprint, Edwards selected songs that had a personal resonance (e.g. John Peel's signature tune, Pickin' the Blues), wallowed in the beauty of heartache (You Won't See Me, The Very Thought of You) or simply gave him a lust for life (the Mary Chain's I Love Rock & Roll). Alex included a Bach Gavotte, Terry arranged a Bach Prelude for wind quartet, and so on.

The trademark horn-heavy sound is replaced with minimal instrumentation, largely voice and acoustic guitar. Sentimental songs like My Blue Heaven are played straight (as are Chilton's readings of Time After Time & All Of You etc), but the left-field spirit appears on I'll Go Crazy (James Chance plays James Brown!) and on the Thelonious Monk-like reading of Maybe It's Because I'm a Londoner. Although there's humour and devilry in the delivery, there is purity and integrity throughout the album - not a single note could be described as ironic, allowing the beauty of the songs to shine through.

In researching Clichés, Edwards discovered that Alex's album was a homage of it's own - four of the twelve tunes were mainstays of Chet Baker's recorded output, and Chilton was a great admirer of his. Digging deeper it transpires that Baker had recorded the Boxtops/Chilton hit The Letter on an obscure LP from 1970. The album title itself comes from a description of Baker's playing by one of his contemporaries - "Chet never played clichés" - taken from the film Let's Get Lost (a tune which appears on both Alex's and Terry's albums).

It was only right to include a Chilton song, so there's a haunting version of Give Me Another Chance from Big Star's debut LP which follows the life-affirming Dr Feelgood opener Down At The Doctors.

Clichés - in fond memory of Alex Chilton and, in turn, his fondness for Chet Baker.
Reviews
"On his first solo album for five years, Terry Edwards continues charting his course through individualised cover versions, this time in an even more surprising direction than usual.
Cliches is a twelve song set dedicated to a covers album of the same name by Alex Chilton, itself an homage to the work of Chet Baker. On several tracks Terry abandons his trademark brass for the kind of softly intoned vocal so favoured by Baker himself.
A clutch of instrumentals are included - a Glassian Bach Prelude, a Thelonian Maybe It's Because I'm a Londoner, John Peel's signature tune reminding us where it all began and inevitably Let's Get Lost - but it's the tuneful crooning of songs of heartache and inspiration that dominates.
The Very Thought of You, You Won't See Me and Give Me Another Chance receive minimal acoustic guitar backing while Down at the Doctors gains that special ingredient missing from the original and I'll Go Crazy allows Terry to do exactly that.
Cliches is a musical departure, tinged with melancholy, in some ways Terry's equivalent of Beck's Sea Change. An album of Beck covers played in Jeff Beck style to follow perhaps? Knowing Terry that's way too obvious."
Simon Charterton - Nude Magazine
Tracklisting
CD Album (Album) (FIT050CD)
Terry Edwards

- Down at the Doctors

Terry Edwards

- Give me another chance

Terry Edwards

- My blue heaven

Terry Edwards

- Pickin' the blues

Terry Edwards

- The very thought of you

Terry Edwards

- Let's get lost

Terry Edwards

- I love rock & roll

Terry Edwards

- Prelude in C

Terry Edwards

- You won't see me

Terry Edwards

- Maybe it's because I'm a Londoner

Terry Edwards

- I'll go crazy

Terry Edwards

- Lulu's back in town